Stay one step ahead of hackers…
Being aware of the threats is half the battle. And knowing your enemies and their tactics adds further value in your ability to strengthen your cyber defense
RHYM PenTest is the automated scanning platform for finding vulnerabilities across your network and web applications, for simulating cyber adversaries to test defenses and training blue teams on how to detect specific threats, and for autonomous incident response to strengthen your defense.
You can automate and manage a variety of penetration testing tasks from finding, prioritizing, and fixing vulnerabilities faster before a hacker does and also enables your response team with autonomous incident response
Training without the stress: Leveraging our Platform you can train your blue teams to detect specific threats and for defenders to test defenses and trainings. This helps in boosting your defenses and stay ahead of the curve
Preventing cyberattacks has never been easier.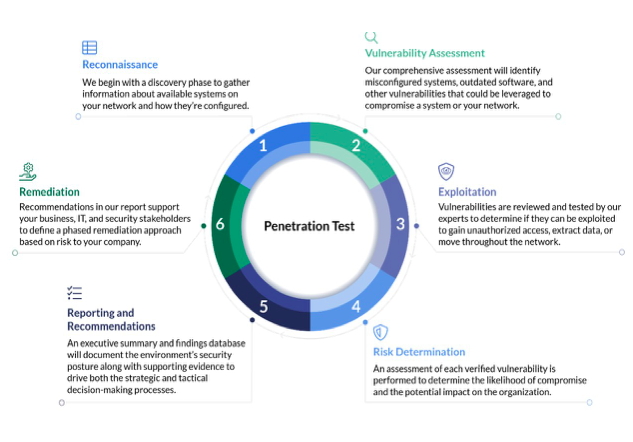 Automated Penetration Testing
continuous discovery of Network and WebApp Vulnerabilities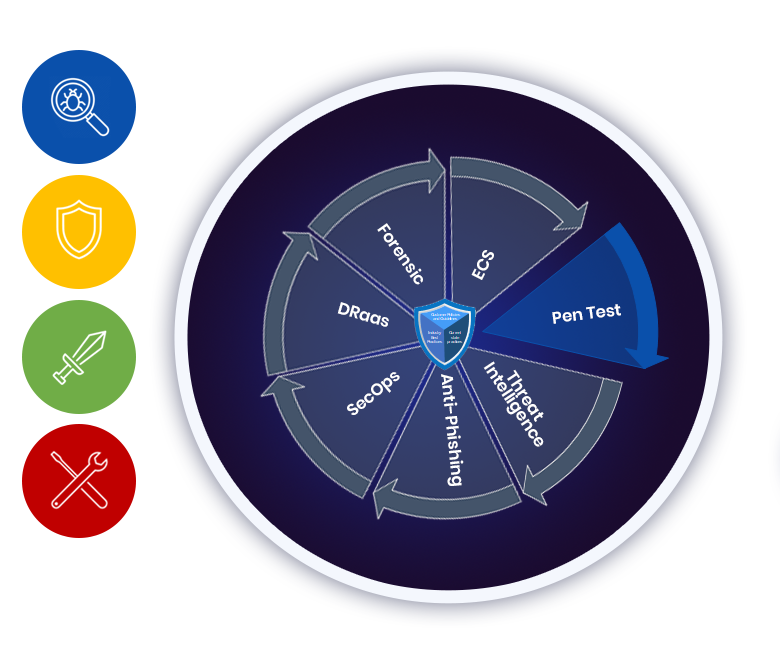 Supervised by Human Experts
Continuous testing and scanning of digital assets for timely detection and remediation of vulnerabilities
Reduced cycle time for vulnerability remediation
Reduce the risk of cyberattacks through continuous scanning of external and internal resources
Emulate real-world attacks to uncover actual exposure and accelerate remediation efforts
Review threat scenarios relevant to your organization
Key Features

Continuous validation of network and web applications
Cyber adversary emulation
Vulnerability analysis for the identification of security gaps
Validation and initiation of the attack operation
Automated incident response