Managed Security Operations
24X7 monitoring and analysis of security data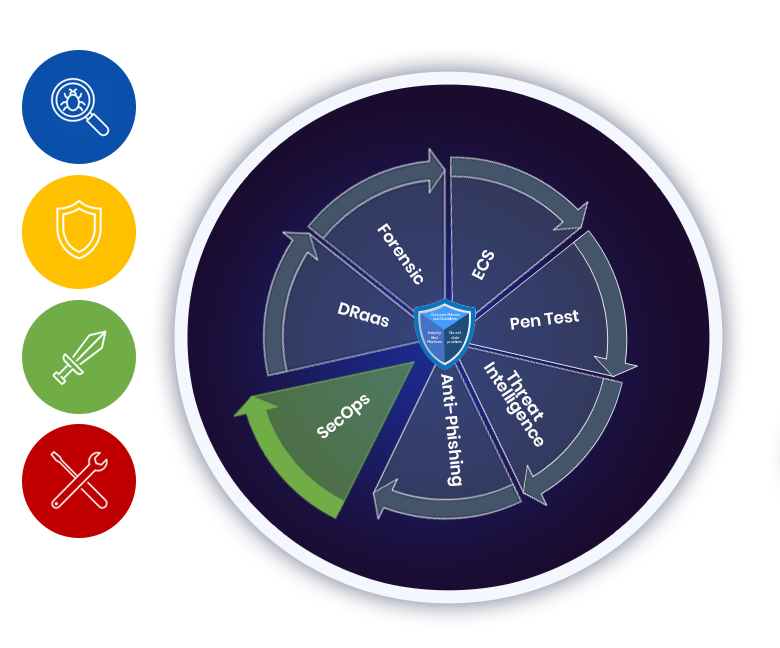 SecOps (SIEM / CERT)
Our SecOps service will compliment your security teams in defending your security posture. With an expert team of security analysts and state of the art SIEM and XDR platform you will benefit from
Comprehensive asset inventory of assets that need protection e.g., hardware devices, applications, and services that are being used.
Performing continuous vulnerability assessments to identify weaknesses in applications and services- Report these as per the criticality.
Conducting system configuration audits and ensuring secure configuration as per the defined policies. Identifying and eliminating misconfigurations to improve organizational security posture.
Monitoring all assets to detect attacks covering network, system, and application logs for anomalies or indicators of compromise.
Triggering Automated response when a malicious / suspicious activity is detected.
Mapping of vulnerabilities to applicable standards to help compliance teams in reporting.
Key Features

24/7 monitoring of all digital assets
Alerting and automated actions for prevening cyber attacks
Proactive protection of your digital assets and network
Immediate analysis, evaluation and response by certified security experts
Expert advice to classify incidents and prioritize countermeasures
Significant reduction of vulnerabilities through fast alerting and response